Use my slow travel planner to create your perfect getaway. Unplug from work, speed up your retirement travels, and expand your mind too.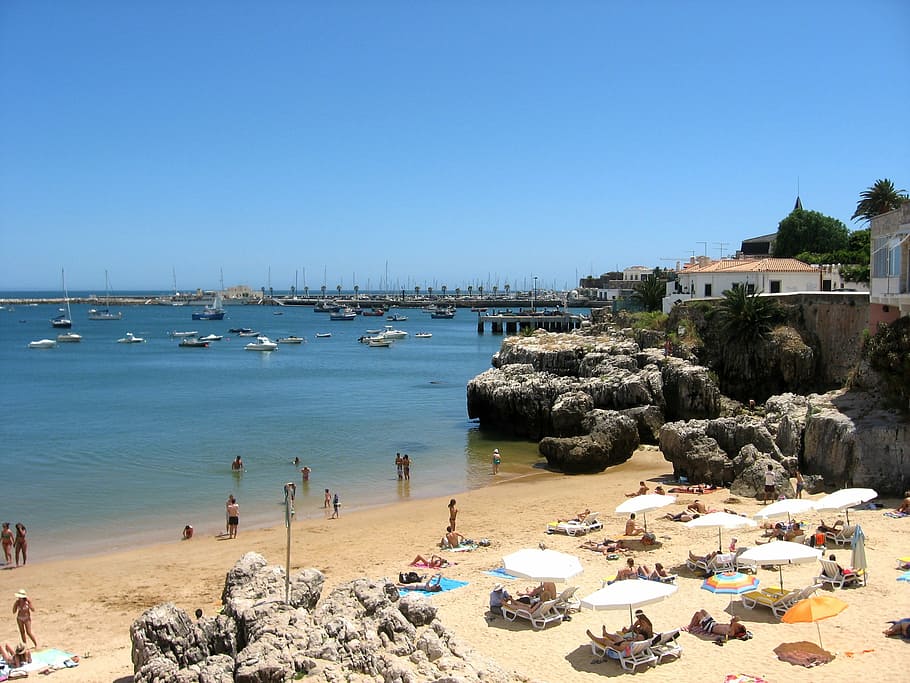 This is a two-part blog.
Post 1 makes the case that we Americans should imitate European vacations. We need to take off one full month each year. To do so, you may need to own a micro-business, which I advocate as part of my Idols Framework for building wealth. I lay out a 10-step slow travel planner to get you started! Then, I share my June trip planning to Portugal as an example.
Post 2 dives deep into how to prepare a personal itinerary for your slow travels. I'll share the detailed itinerary for our trip to Lisbon, Porto, Coimbra, and the Silver Coast in June. I also break down any language barriers that often bring fear. I share a simple method to practice pronunciation and key phrases to help you get around.


---
Here is a link to my slow travel planner. Please use it to plan your next adventure!
---
For the first 25 years of my working life, I have been heads down. Only in the last 3 years have I begun thinking bigger: Why do I work hard? Why do I save? What does it mean to live my best life?
Consider this: Wealth brings freedom. Freedom creates choice. Choice offers no excuses. And no excuses means "get on with living a great and full life".
The world is very big. I am very small. A full life is one of many, varied experiences. So, I intend to travel while I can. At 47 years old, I hope I can do it for a long time.
I have much to make up for. My only true travel experience so far has been a two-week trip to Italy in 2018. Otherwise, I've only traveled for work or been confined to a luxury resort.


What is the European philosophy on vacation?
"See you in September."

I found some statistics about Americans and vacation time. Was it different from my own experience? I have rarely taken more than 2-3 weeks of vacation in a year.
Here is what I found:
On average, workers in the United States have only ten days off per year.
Fewer than 40 percent of low-wage workers (in the private sector) receive any paid time off.
In the U.S., it takes twenty years on the job to reach an average of twenty vacation days per year.
Each of us works on average 1,740 hours per year. This is almost 25 percent more than our European counterparts.
I'm not so different.
Then, I read Why Europeans slack off in August in The Economist.
I looked into the European philosophy of time off and learned:
Paid vacation time is mandatory across the European Union, with at least four weeks off.
The average French worker takes thirty days of paid vacation per year.
In Austria, people take twenty-five days of vacation, beyond thirteen paid holidays.
Denmark mandates five weeks of paid leave, with vacation days accruing at a rate of just over two days per month.
Italians, Spaniards, and Germans also take a lot of time off.


Slow travel takes time…at least four weeks
Europeans do it right. They embrace what is known as slow travel. Slow travel is counter to how Americans vacation. The typical American vacation is one or two weeks and packed with touristy sights to see. On vacation, our minds are often still at work, because how disconnected can we truly be when only away for a week?
Slow travel emphasizes connections to local people, cultures, food, and experiences. Trips are longer. A four-week vacation is likely the minimum. We experience the trip at a more measured pace. We learn more about the place we're visiting and at a deeper, more emotional level. Our goal is full absorption within the experience.


How an American plans a European-style vacation
Taking four weeks off to slow travel in Europe isn't something every American can afford. I understand this. But the limiting factor is not money. Slow travel, due to its pace and focus on local living, can be cheaper that a two-week trip to Disneyworld.
The challenge is time (for the reasons I mentioned earlier).
So you'll have to first align your life to accomodate four weeks of vacation. Maybe you are a freelancer or digital nomad. Or, a micro-business owner. How does this help you? You take back control of your time.
There is nothing that I recommend more. Americans have to experience a one-month "holiday". Europeans do this each August. My family will do it in June!
There are ten easy steps to plan one great month of slow travel:
State your reason for travel - Your trip should have a purpose. Is it relaxation? Partying? To build your photography skills? Try out a new place to live?
Establish travel principles - These guide your planning. With the family in tow, maybe you take in only a single sight per day. Is your trip centered on tasting local food?
Study the place, in general - Use online resources (and there are many) to understand the place. E.g., Italy is for cities and its art, while New Zealand is about natural beauty.
Determine the basics - Identify destinations, then get airfare and book lodging.
Handle administrative items - Address how to handle phone and internet, money, and insurance.
Generate big ideas - Always try to meet locals, visit the local markets and festivals, and plan to wander. Seek out local interest groups important to you (e.g. soccer/futbol).
Generate ideas by location - What are some "must do" activities by region? E.g. wine tasting in Portugal's Duoro Valley, the Colleseum in Rome, etc.
Prepare a loose itinerary - Combine your general study, big ideas, and regional ideas into a loose itinerary. I'll provide a sample in my next post.
Train yourself for the trip - Learn key pronunciation tricks and several important phrases that respect the locals and help you get around. Pack, watch movies, and read the local news.
Go with the flow! - Bring a few things with you each day. And never be afraid to break from your plans to do something interesting.


My family's slow travel planner for June in Portugal
Next, I include the slow travel planner for our trip this summer. For each step, you can see what resources I found.
---
#
Step
June Portugal Trip
1
State the reason for travel
Four-week trip to experience real life in Portuguese cities we may want to live in someday. Expose 12-year-old son to travel, so look for things he'd like. Experience some key sights while we're there. This is not a relax-in-the-sun-type experience.
2
Establish travel principles
1. Aim to do 1 or 2 things per day, only
2. Focus on food
3. Take a down day if needed
4. Meet people and seek their guidance on what to do
5. Do everyday things and a few really cool things
6. Seek to understand the local culture
7. Go off the beaten path
8. Hire a photographer to help us remember the trip
9. Start each interaction with Portuguese
10. Feel free to wander and change plans last minute
3
Study the place, in general
Resources:
1. Facebook group: Expat Families With Kids Moving To And Living In Portugal
2. Podcast: Portugal: The Simple Life
3. YouTube: Ways of the World channel
4. Blogs: portugalist.com, CNtraveller.com
5. Subreddits r/travel+portugal or r/digitalnomads+portugal
6. Google search "hidden gems", "secret"
7. Country overview: nationsonline.org, visitportugal.com
Portugal is welcoming and focused on the group (vs. the individual). Life is slower. Enjoy good food and drink.
4
Determine the basics
1. Destinations: Silver Coast (4 days), Coimbra (4 days), Porto (4 days), and Lisbon (2 weeks)
2. Flight(s): TAP roundtrip from Chicago to Lisbon
3. Accommodation(s): Airbnbs in each location.
4. Transportation: Sunnycars rental for the first 12 days
5
Handle administrative items
1. Mobile phone: Current T-mobile plan has coverage
2. Money: Wise debit card/currency conversion
3. Health insurance: serenity-portugal.com and existing coverage
4. Power: Europe uses 220V so devices must be dual voltage
5. Confirm passport is current; get global entry
6
Generate big ideas
1. Aim to meet people at each destination. There are "show around" and "eat with" micro-DMCs like showaround.com
2. Work in basic "live there" activities like shopping for clothes (look like local), getting a haircut, and grocery shopping
3. Visit a local market and then wander to get your bearings.
4. Find a local interest group: books, soccer, knitting, running, investing
5. Look for things to do that are of interest (e.g. books, soccer, biking)
6. Are any local festivals ongoing?
7
Generate ideas by location
Use YouTube, Airbnb Experiences, viator.com, and messynessychic.com to look and get ideas for things to do.
1. Silver Coast - big waves, beach activities, Sintra nearby, surf lesson
2. Coimbra - college, museum, visit nearby small towns
3. Porto - Douro river cruise, port wine tasting, local food, visit Averio, soccer stadium tour, Ribeira neighborhood
4. Lisbon - friends are also in town, visit with au pair who is flying in from France, soccer stadium tour, earthquake reenactment
8
Prepare loose itinerary
Each location should have:
1. Key people to meet
2. Group or DMC with common interests
3. Local market and grocery store
4. Restaurant options
5. Wander or walking tour idea, include alltrails.com
6. Activities from the "big ideas" list
7. Activities from "ideas by location" list
8. Day trip ideas
9. Anything else that popped up from the research
*Don't book outside the country; ask within and then book. And leave days near the end of a visit open for flexibility.
See my next post for our family's loose itinerary.
9
Train yourself for the trip
1. The language: pronunciation, key phrases prepared on a cheat sheet, download the iTranslate app (include offline).
See my next post for our European Portuguese cheater.
2. Packing: key things to bring based on the type of trip; less is more; get it there!
3. Watch movies to get inspired for the trip.
4. Read the news and understand the local issues. theportugalnews.com
10
Go with the flow!
1. Have these key things with you: phone, loose itinerary, language cheater, and small backpack.
2. Remember, don't be afraid to go with the flow and alter plans!
---
In my next post, I'll share my detailed personal trip itinerary (step #8) and local language cheat sheet (step #9).


---
Click here to get my slow travel planner!
---
A satisficer's approach to slow travel
Satisficers make a decision once their basic criteria are met. I am a satisficer. It doesn't mean that I settle for mediocrity. But, once my trip itinerary meets the qualities I'm looking for, I am satisfied.
This is different from maximizers. Maximizers want to make the optimal decision. A decision cannot be made until after every option is fully researched. Only then is the best possible choice guaranteed.
In the excellent book The Paradox of Choice, author Barry Schwartz argues that satisficers tend to be happier than maximizers. Maximizers spend a lot more time and energy to reach a decision. And afterward, they're often anxious about that decision.
Please keep in mind that I am a satisficer. My approach to slow travel planning is rooted in this approach. If you are a maximizer, you will no doubt want to spend more time planning than I do!


I'll see you next week.


Subscribe to get my posts sent to your Inbox. Thanks!


What is Fast Follow Investing?

Start with buy & hold passive indexing.
Then, 1) expand beyond stocks and bonds and 2) cut off severe market losses at the knees.
Grow your lifetime savings at 12% to enjoy a 5% forever rate of withdrawal in retirement.
Fast Follow Investing (based on Tactical Asset Allocation) is finally here for small investors like you and me.
So join me!