If you're curious, here's my thinking about the name and logo (or should I say mascot).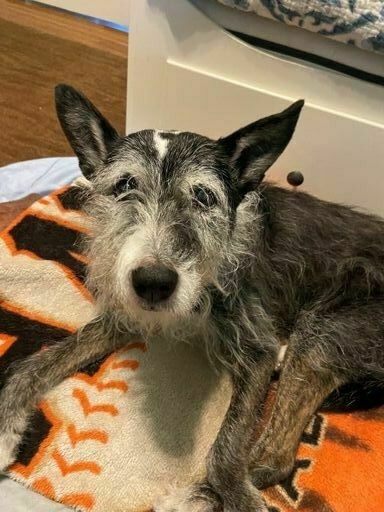 Fast Follower Technology
The "fast follower" in the name stems from the technology strategy.
A fast follower is not an innovator.
But when innovation takes off, the fast follower quickly jumps in.
The master of this is Microsoft. Its success speaks for itself.
Microsoft has been in the top 3 in market capitalization for over 20 years.
No other company can match it.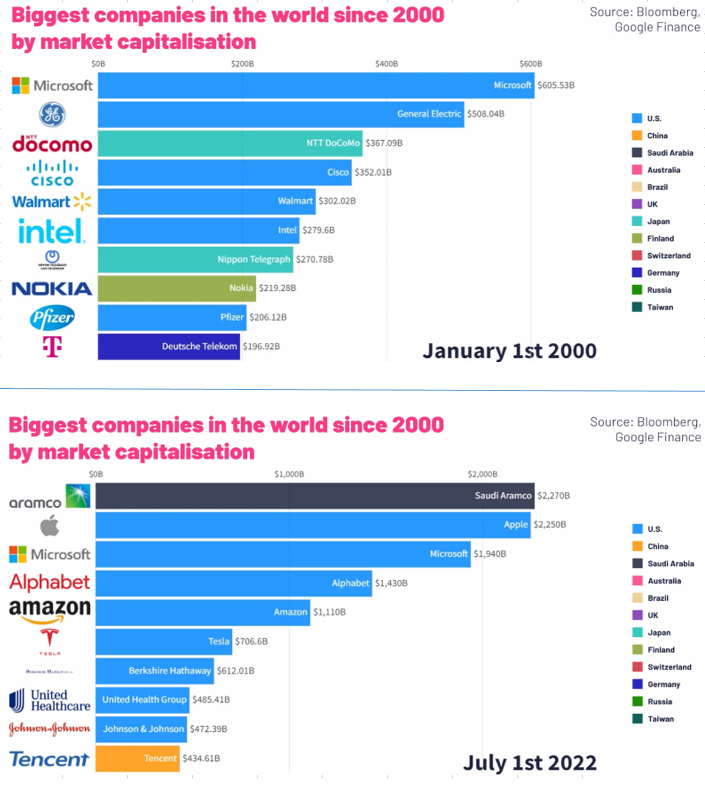 Credit Visual Capitalist
The Wall Street Journal again named Microsoft its top-managed firm.
How does it do this?
Microsoft doesn't have the biggest cloud business (Amazon Web Services) but they are #2 in market share.
It isn't Facebook or Instagram, but Microsoft owns LinkedIn.
Its Xbox is #2 behind Playstation in gaming consoles.
Now, Microsoft is moving into video gaming content with its proposed Activision Blizzard acquisition.
Of course, a fast-follower strategy doesn't work in every situation.
Have you "Binged" anything online lately? Where is your Zune player? Some misses are inevitable.
But…a lot of 2nd place finishes, when added up, make for staggering and consistent success.


Translated to Investing
Fast Follow Investing aims to do the same thing:
Find the trend that is working, buy into it, and grow with it.
When the trend becomes unfavorable, get out.
A FastFollowInvestor.com portfolio is never the flashy 1st place finisher.
In fact, it will likely NEVER have the highest return in a given year.
Though stack up many high-place finishes year after year (especially in down years), and you become the winner.
The FastFollowInvestor.com portfolio will be the highest performer over 5 years.


Let's Make This Fun
My second reason for the name is that Fast Follow Investor simply sounds better!
It's a catchier name than "Tactical Asset Allocation" or "TAA" (or "T&A" as it's often misheard.)
In my view, the strategy needs better marketing.
TAA is THE best strategy out there for investment success over the long haul.
Hands down.
But nobody knows about it! And this needs to change.
So maybe a little rebranding will help.


And That Cute Dog
Now, for my beloved mascot. The dog featured everywhere is my pup Izzie.
She follows me everywhere.
I think it has to do with her hearing loss in old age. For fear of being left behind, Izzie follows me all around my house. Upstairs. Downstairs. Inside. Outside.
Izzie puts a lot of trust in me to guide her.
And I know those who follow me do as well.
My wife and I have had Izzie since 2007. She's almost 15 1/2 years old. :-(
As my mascot, Izzie gets to stay with us a lot longer.


Subscribe to get my posts sent to your Inbox. Thanks!